We have the perfect pre-sale, production, service integration, in order to let customers the lowest prices, so that one hundred percent customer satisfaction is around you trustworthy enterprises, to Guangzhou, cables, wires and cables in Guangzhou, Guangdong Cable, Guangdong cable sales and production of wire and cable, wire and cable, Foshan, wire and cable across the country!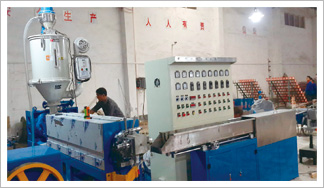 Guangdong Zhonglan Special Cables Development Co., Ltd. is a comprehensive enterprise specialized in making special wires and cables.
The major products include: irradiated polyethylene high flame retardant elastomer cables, new type rubber sheathed flexible cables, cables for welders, control cables, cables for C02 integrated welding gun, cables for diving pump, cables for lifter, cables for cranes, ultra low temperature resistant cables, cables for elevator and bare flexible braided copper wires of different specifications.
Our company possesses advanced production and test equipments, and the products have earned high trust and praise from users. The products have passed the national test, the company has passed the quality test of the IS09001 Quality System Certificate and "CCC" Certification and Production Permit. Emphasizing in science and striving for development, insisting on the operation outline of "Quality First and Users Priority",we are expecting to create brilliance with quality products and high credit with you.